We launch one or two new options for our current and future clients about once a quarter. Some are more exciting than others.  Our new upcoming option falls into the "very exciting" category! This quarter we're launching our new Audio Book option, which has topped several surveys sent to our client-authors as the most requested service they wish we offered.
As I've often said in the past, I'm the "guinea pig" for many of our services, to make sure they provide the necessary value for our authors.  The Audio Book option is no exception.  Allow me to be the first to introduce the new Sell Your Book on Amazon Audio Book, available soon through headphones near you.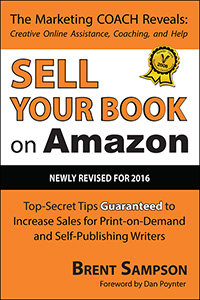 You heard it here first!